Road Warrior
As I started writing this I was on the road again. This time back down to Mankato to celebrate my parent's 57th wedding anniversary.
This blog has taken a long time to write and kind of stream of consciousness morphed into four different blogs because this one was getting ridiculously too long.
I have been on the road a lot lately. St. Louis Missouri, Soccorro New Mexico, up north to Battle Lake, and as I mentioned down to Mankato.
That is just life. But you can't allow being away from home to interfere with training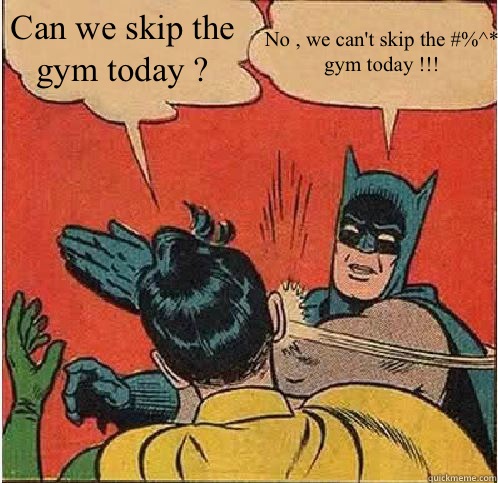 Regular readers of the BudoBlog Know I am on a quest to be Batman by 40.
http://practicalbudo.blogspot.com/2012/12/batman-by-40.html
I am about half way through the 18 month time frame I gave myself, and I have made great progress since I have started.
In September I'll post a halfway to Batman by 40 blog to document that progress (accountability).
The reason I bring it up now is that, I feel the major reason I have made progress is that I never gave up.
Also remember shortly after this started, it became a competition.
I enjoy reaping the benefits of my labor. More so than I enjoyed say, eating desert, or sleeping in.
That cake might taste good, but it's not nearly as satisfying as beating Mike.
After the competition kind of ended against others it started in earnest against myself. Or at least the person I was yesterday.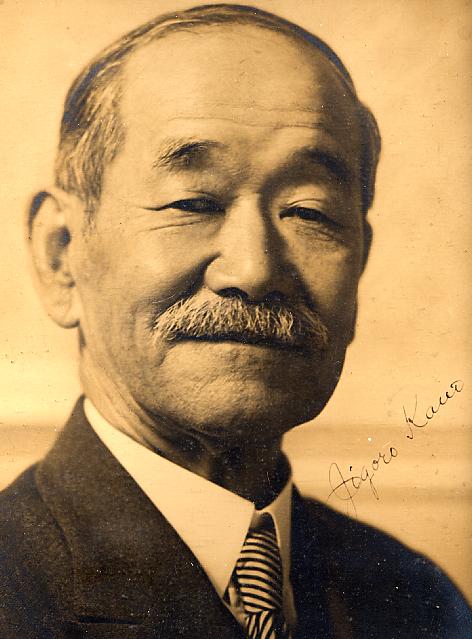 "It is not important to be better than someone else, but to be better than yesterday"
- Jigoro Kano
I enjoy the discipline. This may sound incredibly vain but I have found that I also enjoy feedback from others that notice the work I am putting in or the results of that work.
Other people noticing my discipline made me feel good. Which helped fuel further discipline.
~Mas Oyama~ "If someone asked me what a human being ought to devote the maximum of his life to, I would answer: training. Train more than you sleep."
OK, so where am I going with this?
Never quit, never give up, being on the road is no excuse to skip training.
Batman never gives up either. In this clip the entire Justice League has fallen to Doctor Destiny in their dreams (like Freddy Kruger). Only Batman remains due to his sure willpower.
Besides will power and never giving up, other reasons Batman always wins even against meta humans and demi gods include prep time and planning (and some times gadgets).
For the purpose of this Road Warrior blog, planning is going to focus on time management.
Plenty people claim they don't have time to work out, especially on vacation or traveling for work. If your life and the lives of others depend on your skills, fitness, and ability to perform under pressure, you better find the time.
Time management is a tool you can use to do just that (find the time)
And it's not all that hard. I'm sure when you pack for a trip, you don't just throw a bunch of clothes in a bag and pray you have enough underwear to get through the week.
If you can figure out how much underwear to pack on your trip, you can find time to train on your trip.
I am assuming you already have a weekly work out routine. If not skip this blog and go to 1/2 way to Batman by 40. I have some good stuff that has worked for me to get you started there.
Then come back and finish this one. For the rest of you back to time management.
For ease of explanation I'll just use my recent trip to New Mexico as an example.
My basic training week looks like this:
Monday - Strength
Tuesday - Run Intervals
Wednesday - Strength
Thursday - Rest / Recovery
Friday - Run Long
Saturday - Strength
Sunday - Run Sprints and Agility
The trip itinerary was:
Monday - Travel day
Tuesday - Class 8 to 5
Wednesday - Class 8 to 5
Thursday - Class 8 to 5
Friday - Class 7 to 10 then hustle to the airport
I went to the school with two buddies, and we shared a rental car from the airport. So any plan I had that required use of the car had to work for all of us.
I approached it like this - fellas, I need to get my training in, and after sitting still, listening to lecture all day, if I don't get a work out in, I'm going to go completely bat shit crazy. So after class I'll drop you guys off at the hotel, then I'm going to drive back to the gym on campus and workout. Give me a couple hours then we will go get dinner.
So there you have it a plan that works for everyone. Nothing to it but to do it.
The week went like this:
Monday - Rest Day
Tuesday - Strength
Wednesday - Run Intervals
Thursday - Rock climbing was planned for after class so I did Strength Training before class
Friday - Rest Day
Saturday - Strength again and back to my regular rotation.
Fitting training into the trip took some work, but it was not that hard.
It felt good, much better than feeling guilty for having skipped an entire week's worth of training. Totally worth it.
Planning when you are going to train is only one part. I was fortunate that I had a nice gym available to me.
Where you are going to train will influence the type and quality of work you achieve.
Whether you are a crossfiter, a body builder, a power lifter, a martial athlete, a super hero, all of the above, whatever, you need to have at least one training regiment in your toolbox you can use when no equipment is available to you.
Body weight strength training has been a staple of physical culture since, well since the beginning of physical culture.
I first became interested in body weight strength training after reading Bary Eisler's "Rain Fall". The Rain series features John Rain a former special forces operator that now makes his living as an assassin specializing on making his kills look like natural deaths.
So what does that have to do with today's blog? Rain uses Japanese martial arts to subdue his victims. He is always on the road, and has to keep his fitness and martial arts skills up with out blowing his cover.
In the book Eisler references Matt Furry's "Combat Conditioning"
http://mattfurey.com/conditioning_book.html
Lots of good stuff there, but there is a distinct lack of pulling motions.
I prefer something like this:
However, part of training on the road is you have to be able to train anywhere you go.
There may not be a park you can train at, so what are you going to do?
What would Batman do?
He would invent a gadget to give himself an advantage / increase probability of successfully completing the goal.
Here is a gadget I refined to meet my purposes. I use them for suspension body weight strength training.
My pain chains.
On a door frame in my parent's garage in Mankato
Hanging from a tree swing mount at the in-law's cabin in Battle Lake
Here is Syd getting in some Wonder Woman training on the chains.
They can be hung from any thing or stuck into the frame of any door. Easily portable and convenient. There is not a strength training exercise whether it be free weights, Olympic lifts, machines, that can not be duplicated (or even improved) with these chains. No excuses not to get in a good workout where ever I am.
Here is an example of the training I like to do on the chains (suspension body weight strength training) that has worked for me.
Entire body work out
No rest between sets
Alternate between pushing and pulling motions
Start with largest muscle groups and work your way to smallest
Use whatever exercises you like or are available to you, but this is the basic format I like to follow
Quad
Hamstrings
Chest
Back
Core
Shoulder
Biceps
Core
Triceps
Forearm / Grip
Core
Repeat for 3 sets, should only take about 30 minutes. Even on the road you can find 30 minutes. This circuit will get your heart rate up while you develop strength.
That is what has worked excuse free for me. Everyone needs to find something that works excuse free for them.
Also, this is the Budo Blog not the fitness blog, what I mean by that is strength training is just one supplementary aspect.
Even on the road you still need to address / maintain:
Cardio / Running
Martial Art skill sets - The Combatives Spectrum
Nutrition
Rest / Recovery
Running is the easiest, just pack a good pair of running shoes.
You can Batman it up by adding gadgets. If you have a smart phone you can download the RunKeeper app for free. It tracks your run in real time gives feed back and records time distance and average pace. It is also great for tracking your progress.
As I mentioned writing this blog inspired 4 other blogs because this one was getting too long.
So I have no excuse keeping the blog current for at least a month.
"Windows of opportunity" will be an entire blog onto itself covering pre and post work out nutrition.
It will also cover training methods developed to access skill sets under the diminished cognitive ability of human interpersonal conflict.
So there is the teaser for a future blog, for now let's address maintaining martial skill while on the road.
Traveling is also an excellent opportunity to train at other Dojos and with different people.
However, if no schools are available, you also need to be able to keep up your skill training with limited or no equipment.
Again we will get into this deeper in the up coming windows of opportunity blog, but it is beneficial to develop training procedures specific to your personal operational method that cover each aspect of the use of force continuum / combatives spectrum.
Contact Controls
Joint Locks
Throws / Take Downs
Counter Ambush
Striking
Ground Skills
High End Use of Force
Weapons
Another Bat gadget I developed to help me - Plyo bands
In a door frame in Mankato
Sorry you are going to have to turn your head, but on a tree in Battle Lake
Gi working the bands
Like the pain chains I can attach it to a door frame, or pretty much anything.
Again, it is beneficial for every martial artist to develop training methods to improve every aspect of their own personal operational method.
Here I will give an example of what I do to train - Throws / Take Downs
Rear Off balance (Irimi Kuzushi)
Ura Otoshi - Rear Drop
Koshi Nage - Hip Throw
Osoto Otoshi - Great Outer Drop
Lateral Off balance (Yoko Sabaki Kuzushi)
Ura Otoshi - Rear Drop
Koshi Nage - Hip Throw
Osoto Otoshi - Great Outer Drop
Circular Off balance (Tenkan Kuzushi)
Yoko Seio Nage - Side Shoulder Throw
Soto Maki Komi - Side Winding Throw
Harai Goshi - Hip Sweep
Opening Off balance (Hiraki Kuzushi)
Uki Otoshi - Floating Drop
O Goshi - Big Hip
Take Downs from Contact Control
Ikkajo / Ude Osae - Arm Bar Take Down
Tai Otoshi - Body Drop
Uchi Matta - Inside reap
Hiji Ate Nage - Hitting Elbow Throw
Repeat 2 times, takes about 1/2 an hour. Everybody can find 1/2 an hour
Road Warrior Nutrition
Comic book rule #1 Batman always win. How does Batman win?
Will Power
Prep Time
Planning
Gadgets
It is easy to cheat, if you leave things up to chance. It is much easier to stay on track, if you ensure that lots of healthy options are available to you, and monitor what you are consuming.
Basics
Do you know what your basic nutritional needs are for your goals?
Macro-nutrient
Protein
Carbs
Fat
Total caloric intake
Calorie expenditure
Net calories
Before we discuss nutrition on the road (will power), you have to have a basic plan
(prep time and planning)
I'll share what has worked for me on the aforementioned halfway to Batman by 40 blog
Once you have a plan you can work it. Don't rely on others, pack what you need. Or if you are lucky enough to have to gracious host, they will probably ask you for a list of things you like to eat to have on hand. Even if you eat what others consider weird (if it was normal or easy everybody would look like super heroes) tell them exactly what you usually shop for for yourself.
Out to eat
Even in a greasy spoon or any fast food restaurant you can find something that meets your nutritional needs.
But if you don't have a plan it is easy to say I'm on the road ill just have a little treat
For me anyways that is a slippery slope that leads to justifying putting anything in my face.
Gadgets
To help track my nutrition I like to use the "My Fitness Pal" app on my phone and tablet. The app makes it very easy to keep track of what you are eating, set goals, and monitor progress.
When you keep a record of what you eat it is much easier to maintain discipline, and accountability to your goals.
OK, time to start wrapping this never ending blog up.
We have covered
Strength training
Running
Martial Arts Training
Nutrition
Both generally and specifically while traveling.
We also covered how to win like Batman
Will Power / Never Give Up
Prep Time
Planning
Gadgets
So, why all this work? To fight into a pair of grey tights? To look good naked?
Those are side effects of the training, not the reason for it.
Recently I heard Jimerfield Sensei speak about "Death Fights".
That sounds very macho commando-esque, but bare with me.
What he was discussing was being in a confrontation where, if you lose you die.
Professionals may have to face that situation as part of their job. Anyone reading this could find themselves in that situation.
Tomorrow's battle is won today (Prep Time)
If / when you are ever in a fight for your, or a loved one's life, would you pray to any angel or devil that would listen for a chance to go back and prepare for that day. For a chance to approach your training as if your life depended on it.
You have that chance right now
More is expected of the bushi / bugeisha
Train like your hair is on fire
If you are a professional. If your life depends on your skills, then everyday is training day.
If not pretend. You can play John Rain, or James Bond (cough cough Batman cough) if that is what it takes to get you started.
Easier to be disciplined if lack of discipline is likely to result in death.
Train hard, Train smart, Be safe